Sponsors & Supporters
GOLD SPONSOR
VERENIGDE TANKREDERIJ B.V.
VT is your partner in maritime logistic services. We specialize in the Inland tanker shipping. We carry for various clients mineral oils, chemicals, bio-fuels and lubricating oils. Since 2009 we have also extended our activities in the maritime field, with the result that we operate in Panama, Antiqua, Australia and Sweden.
Web: www.vtgroup.nl/
---
SILVER SPONSORS
15DEGREES INSPECTIONS B.V.
As a marine surveying and consultancy organization our maritime expertise encompasses the entire range of survey and inspection activities from draft surveys to Cargo Superintendency.
Our bunker fuel concealment detection and bunker disputes are largely depends on the hands-on approach and practical experience of surveyors and therefore we hire only the best in the industry - our surveyors being ex-seafarers themselves or have at least 5 years' experience as "bunker" surveyor, are well-versed with the various techniques used to conceal bunkers on board.
WHAT WE DO - Specialized in bunker fraud / fuel theft prevention - Serve as 'protective surveyors' for clients during bunkering - Investigate charter claims relating to voyage underperformance - Intervene during post-bunker dispute.
Email: ops@15degrees-inspections.com
---
ELBOIL GMBH
ElbOil GmbH are dealers for large, medium-sized and small shipping companies, charterers and agents in Germany and abroad. We are bunker traders, bunker brokers, downstream / cargo and LNG experts.
Email: www.elboil.de
---
ENDRESS+HAUSER
A strong partner worldwide
Endress+Hauser has been a reliable partner for the process industry for 67 years. We provide comprehensive support to our customers, from the laboratory to the process. Our core expertise lies in the fields of process instrumentation and laboratory analysis. With our products, solutions and services, we help our customers design safe, reliable, efficient and economically friendly processes across the entire life cycle. Our customers value our deep understanding of their applications and the special requirements of their industry.
Products
Endress+Hauser provides sensors, instruments, systems and services for level, flow, pressure and temperature measurement as well as analytics and data acquisition. The company supports customers with solutions and services in automation engineering, logistics and information technology. Our products set standards in quality and technology.
Industries
Customers are primarily from the chemical/petrochemical, food & beverage, oil & gas, water/wastewater, power & energy, life science, primaries & metal, renewable energies, pulp & paper and shipbuilding industries. Endress+Hauser supports its customers to optimize their process engineering procedures while taking into consideration reliability, safety, economic efficiency and environmental protection.
---
OILCHART OFFSHORE AND OILCHART INTERNATIONAL
Web: www.oilchart-offshore.com / www.oilchart.com
---
VERITAS PETROLEUM SERVICES
VPS, the leader in maritime testing and surveys, delivers solutions that have helped ship operators achieve measurable improvements to fuel management, fuel cost, operational efficiency and compliance with marine fuel regulatory requirements. We introduced the first commercial bunker fuel testing programme for ships in 1981. Today, customers remain at the heart of our business. We operate a global network of technical experts and offices, four specialist and wholly-owned fuel testing laboratories strategically located in Rotterdam, Singapore, Houston and Fujairah, and access to 200 key bunkering ports worldwide for bunker quantity surveys and round-the-clock technical assistance.
Web: www.v-p-s.com
---
BRONZE SPONSORS
BERGEN BUNKERS AS
Bergen Bunkers is an independent bunker trader and broker situated in Bergen, Norway with a large global network of clients and suppliers. Our staff have long and diversified experience to help finding the best possible solutions for our customers at the best possible prices in most ports in the world.
Bergen Bunkers is a highly experienced and professional trading & broker company for purchasing of traditional bunkers and lubricants as well as new and sustainable alternatives to traditional fuels, such as LNG and biofuels.
Contact us today for an uncommitting chat on how Bergen Bunkers can help supplying your company's bunker needs.
---
BUNKER METRIC
BunkerMetric, a Scandinavian software company founded in 2017, is a leading global provider of bunker planning and optimization solutions for ship owners and charterers. Its cornerstone product, BunkerPlanner, helps vessel operators around the world reduce bunker cost and improve decision transparency across the bunkering desk, the chartering desk and the vessel operations desk. The BunkerPlanner application ensures regulatory compliance and dramatically improves financial results creating impact where it really matters – on the bottom line of the voyage profit line.
BunkerPlanner's recommendations are based on a comprehensive set of commercial and operational considerations, including fuel prices, each vessel's commercial schedule, speed, fuel consumption, product specifications, time spent in Emission Control Areas (ECAs), sailing margins, scrubber equipment, and tank sizes, as well as costs related to deviations, port calls, and barging. By leveraging proprietary simulation and optimization algorithms, BunkerPlanner empowers bunker procurement experts to evaluate dozens of bunkering plans quickly and objectively to obtain the most economical strategy.
We do not sell fuel or operate vessels ourselves, therefore we can provide impartial advice that protects, first and foremost, the interests of our clients. The BunkerPlanner system is customized according to your company's business rules and the specifications of each vessel. The system can be accessed via our web user interface, or integrated with your company's voyage management and procurement systems.
Contact us today to arrange a pilot evaluation for your fleet, and realize improved TCE earnings of hundreds of $ per day.
For more information, please email contact@bunkermetric.com or visit www.bunkermetric.com
Web: www.bunkermetric.com
---
CALAND ADVOCATEN
Caland Advocaten specializes in transport law, commercial law, insurance law, administrative law, environmental law and real estate. Our lawyers have both a litigation and advice practice.
We act for Owners and Charterers of seagoing vessels, inland water vessels and luxury yachts, H&M, P&I and CL-underwriters, stevedores and terminals, port based companies, shipyards, project developers, property investors, contractors and environmental installations.
At Caland Advocaten, the interests of our clients are paramount. We strive to provide our clients with clear and practical advice at competitive rates. We believe in building good and long-term client relationships.
Web: https://caland.nl
---
GLOBAL BUNKERING LTD
Global Bunkering Ltd. is the Physical Bunker Supplier and Bunker Trader offering services at the Black Sea, Baltic Sea, the Far East of Russia and East Asia. Also, we are involved in world-wide bunker trading activities.
Being fairly young company, we have managed to gather industry professionals with years of experience in our bunker team, which makes us reliable and trustworthy business partner.
If you are looking for competitive prices, quality bunkers, professional services, friendly business manners - we are the right company to work with.
---
IBT BUNKERING & TRADING
IBT Bunkering & Trading is a diversified oil trading company fully integrated in the European Oil Trading Market with its headquarter based in Hamburg since 1976.
We trade bunkers worldwide, mainly in the European, Asian and Russian markets.
Web: www.ibtbunker.com
---
PARIA FUEL TRADING COMPANY
We are Paria Fuel Trading Company. Our focus is to lead the region in the fuel logistics and trading business. We are a state-owned company with access to strategic linkages and high-level market intelligence. Our significant infrastructure positions us to offer safe, responsible, and efficient terminal operations which will facilitate the reliable importation and trading of petroleum products.
Web: https://paria.co.tt
---
PROPELLER FUELS
Propeller Fuels Limited (PFL) Entered the marine fuels market in 2017 as a physical supplier of gasoil in the UK. The company was formed as a collaboration between veterans in the global bunker industry and once of the UK's largest oil distribution companies, Oil NRG, which has 6 terminals throughout the UK and over 120 RTWs making over 500 deliveries every day. PFL enjoyed early success, not least due to first class operational attention & very competitive pricing, and was quickly established as one of the leading marine fuel suppliers in the UK market supplying all corners of the country.
In August 2019 PFL expand internationally with its global supply & trading service. Backed by excellent support from financial partners HSBC bank, plus the shareholders, including Oil NRG, This has gone from strength to strength, resulting in the imminent opening of the new office in Glyfada, near Athens, Greece. Headed by another industry veteran, Nellos Filopoulos, PFL is proud to be setting off on its next stage of its ambitious and well-resourced expansion plan.
---
ASSOCIATE SPONSOR
SEAHAWK SERVICES
Seahawk Services is your Partner for Global Marine Fuel Quality and Quantity Inspection. With more than 25 years of experience in Marine Fuel Testing and Inspection, Seahawk Services provides cost-effective Fuel Oil Analysis and Bunker Quantity Survey as well as other services to assist our partners to achieve optimum fuel management and comply with marine fuel regulatory requirements.
Excellent client communication through one point of contact for all your fuel management needs.
We are Committed to Delivering Excellence without jeopardising Quality or Integrity.
Web: seahawkservices.com
SUPPORTING ORGANISATION
INTERNATIONAL BUNKER INDUSTRY ASSOCIATION (IBIA)
The International Bunker Industry Association (IBIA) is the voice of the global bunker industry and represents all stakeholders across the industry value chain. Our membership includes ship owners/operators, bunker suppliers, traders, brokers, barging companies, storage companies, surveyors, port authorities, credit reporting companies, lawyers, P&I clubs, equipment manufacturers, shipping journalists and marine consultants. Today we have members in more than 80 countries.
IBIA represents the industry at the International Maritime Organization (IMO) as a consultative non-governmental organisation. IBIA was represented on the Expert Panel in 2007 which reported to IMO about the implications of proposed revisions to MARPOL Annex VI. IBIA attends all meetings of the Marine Environment Protection Committee (MEPC), the Maritime Safety Committee (MSC) and a number of Sub-Committees.
IBIA has also been granted "liaison status" with the International Standards Organisation (ISO). This enables IBIA to contribute to discussion regarding ISO 8217 and ISO 13739.
Web: https://ibia.net
MEDIA PARTNERS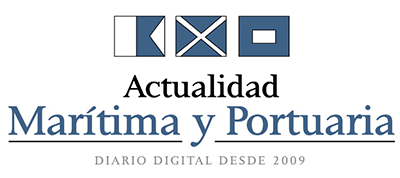 ACTUALIDAD MARITIMA Y PORTUARIA
Daily Offer of jobs into the maritime, port and logistics sectors. News, Vessels, Companies, Ports, Customs, Events …
Envíenos sus ofertas de trabajo y las publicaremos completamente GRATIS en un medio profesional y especializado.
Send us your job offers and will publish totally FREE in our professional and specialized media.
Web: www.actualidadmp.com
---
BUNKERSPOT
Bunkerspot is a key source of quality information for all professionals working in the international bunker industry. It provides a comprehensive, accurate – and always independent – view of the multi-faceted global marine fuels industry, keeps readers up to speed on innovations and trends in vessel and fuel efficiency technologies.
The bi-monthly Bunkerspot magazine, launched in February 2004, focuses on the technical, operational, commercial, environmental and legal aspects of bunkering, and also keeps its readers up to speed on innovations and trends in vessel and fuel efficiency technologies. This high profile and well respected publication is written by experienced bunker journalists and a team of top industry experts.
The Bunkerspot website includes a subscription-based real-time news and pricing service, as well as information channels, industry announcements, job moves and updates on conferences, exhibitions and other key events. An annual subscription also gives access to an unrivalled archive of news and features.
The Bunkerspot Price Index offers spot bunker prices in over 350 ports, updated daily and with easy to see tracked price changes.
Web: www.bunkerspot.com

---
MARINE BUNKER EXCHANGE
Marine Bunker Exchange's goal is to rationalise the bunker industry by focusing the necessary information on the one website – www.mabux.com is a one stop website!
The site is tailor-made for the marine bunker industry: it gives the user all the necessary tools to be able to assess the market.
It starts with the Oil Exchange; the so called 'Oil Futures' feature gives the user an idea of what is actually happening in the oil market at any particular moment. Oil facility also gives an indication of the forthcoming day's spot bunker price development.
The Spot Bunker Market is updated continuously throughout the day. The Oil-Future-Based prices, which includes information from a number of major ports, are updated every 30 seconds during trading hours. These prices are visible in parallel with the once-a-day Market Indications and give an early Price Warning as to which way the bunker market is heading.
---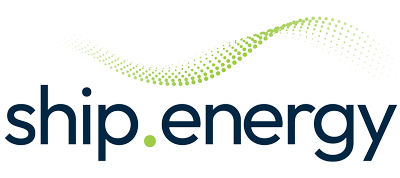 SHIP.ENERGY
ship.energy tracks the maritime sector's journey towards a decarbonised future. The platform gives shipping industry stakeholders the opportunity to learn more about cleaner marine fuels and propulsion technologies and to take part in the growing debate over how shipping and the bunker sector can actively and fully participate in the marine energy transition to zero emissions.
Published by Petrospot Limited, ship.energy is the go-to information hub for news, longer reads, interviews, and expert comment on new fuels, technologies and vessel efficiency. It also encourages and facilitates dynamic information exchange, allowing shipping and bunkering stakeholders to engage with energy and technology providers through polls, surveys, blogs, podcasts, and online discussions.
Sign up for FREE instant access.
Web: https://ship.energy
---
WORLDOILS PTE LTD
Worldoils is a company that combines the power of marketing as well as the in-house expertise for the Oil, Gas, Offshore and the Maritime industries. Worldoils' web portal www.worldoils.com has become a truly central platform for visitors who need information regarding oil and gas products and services, research, training, conferences, news and events as well as a popular advertising base for providers of Oil, Gas, Marine and Offshore services. Worldoils has also launched the jobs system and a marketplace. In the recent months, Worldoils has strengthened its position as a fast developing central place for buying and selling of land rigs, offshore rigs, barge rigs and other oilfield and subsea equipment.
Web: www.worldoils.com
MANAGED BY
PETROSPOT LTD
Petrospot is an independent publishing, training and events organisation focused on the maritime, energy and transportation industries.
Based in Oxfordshire, England, Petrospot was established in May 2003 by Llewellyn Bankes-Hughes (Managing Director). He is supported by Lesley Bankes-Hughes (Director of Publishing/Executive Editor) and Jerry Carter (Director – Sales) and backed by a highly professional team.
It delivers the highest quality strategic information in the most comprehensive and convenient formats – via magazines, websites and books, or face to face in conferences, exhibitions, seminars and training courses.
Petrospot works very closely with government and industry in many countries and organises some of the biggest, most popular and prestigious shipping and bunkering events in the world. In the marine fuels sector, Petrospot organises events as diverse as: Maritime Week Americas, Maritime Week Africa, Maritime Week Gibraltar, Maritime Week Las Palmas, Portugal Shipping Week, the Middle East Bunkering Convention and ARACON. The Petrospot Academy runs a range of well-respected training courses and in-house training around the world, including the Oxford Bunker Course, BunkerExperience and An Introduction to Shipping. Petrospot also co-owns and runs London International Shipping Week.
Web: www.petrospot.com